Announcements
5 Lucky Ways to Celebrate St. Patrick's Day
Posted on 03/13/2017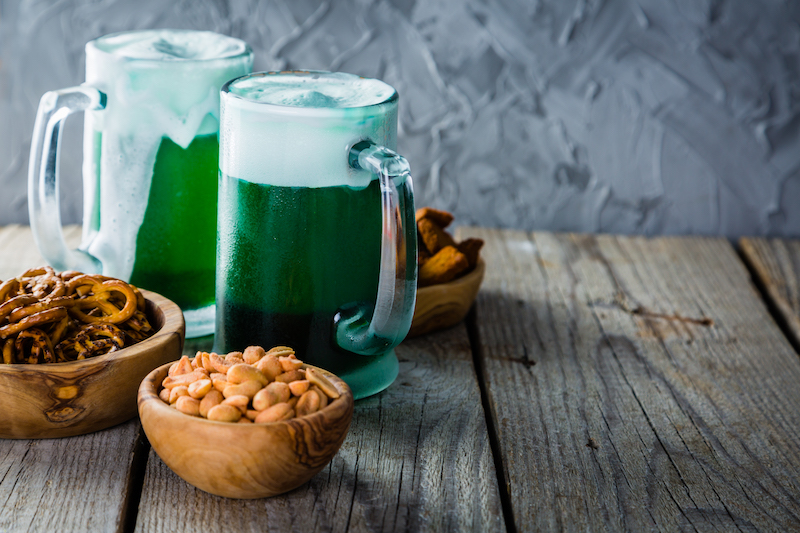 St. Patrick's Day is this week, which means the streets will be lined with green decorations, shamrocks and Irish garb. The holiday can sometimes be a minor detail, but for those of us who really want to go all out, there's plenty of ways to celebrate.
If you and your family want to celebrate a fun St. Patrick's Day this year, try out these five lucky ways to get in the holiday spirit.
1. Learn about St. Patrick's Day.
One fun and unique way to enjoy St. Patrick's Day is to learn more about its origin. The day was named in honor of St. Patrick, the patron saint of Ireland, who is credited with bringing Christianity to the country.
Most sources agree St. Patrick's real name was actually Maewyn Succat, who served as the second Bishop to Ireland, establishing schools, churches and monasteries across the island. By learning more about St. Patrick's Day and how it was established, you can have a fun and educational holiday with those around you.
2. Create Leprechaun crafts.
If you have children—or even if you don't—one entertaining St. Patrick's Day activity is crafting in the spirit of the holiday. Try creating some cute Leprechauns, building green decorations or picking clovers to work with in a unique art piece.
Check out some online crafting sites to find simple and affordable craft options for you and your family. The crazier, the better! You and your children will have a great St. Patrick's Day that they will remember for years to come.
3. Try out some Irish gab.
While the Irish do speak English, they also have their own distinct dialect of the language. Embrace Irish culture this St. Patrick's Day by looking up and trying out some traditional Irish words and phrases. Check out these Hiberno-English phrases from WikiHow:
"What's the craic?"—This phrase roughly means "How's it going?" or "What's up?" Craic typically describes the enjoyment of an activity, for example, "Last night was craic!"
"Grand"—The word typically means fine or okay. For example, "I'm grand" or "It was grand" can be interpreted as not great, but not the worst.
"Eejit"—Eejit is roughly the Irish word for idiot. However, rather than being offensive, it's usually used to playfully make fun of someone.
4. Dress up in green.
Of course, one of the easiest ways to celebrate St. Patrick's Day is by dressing up in green. Go all out and have fun with it! Use some temporary hair dye, face paint or nail polish to really stand apart from the crowd. In Ireland, it's tradition to wear a small collection of shamrocks fastened by a safety pin to your shirt on the upper left side. Have fun with friends and family by seeing who can wear the most green, then go out for a memorable night in fashion.
5. Eat green food.
Finally, one of the best parts of St. Patrick's Day is the unique green food and drinks. Go out and enjoy the holiday by checking out some of your favorite local restaurants or cafes and seeing what green goodies they have to offer. There's just something delightfully refreshing about eating green.
This St. Patrick's Day, enjoy a special and fun-filled holiday by trying out some of these celebration tips and tricks to commemorate the luck of the Irish.
---